Children's Safety Kits for Primary Schools
The Children's Safety Kit for Primary Schools aims to raise the awareness of four key children's safety messages for Prep - Year 7 students. Each kit contains a range of resources for teachers, parents and students including:
Note: Four lesson plans to raise the awareness of the four key safety messages and over forty-five accompanying worksheets are available for free download from this website.
The kits can be purchased for $20 each, including postage and handling (no GST is payable). The various kit components can also be purchased separately.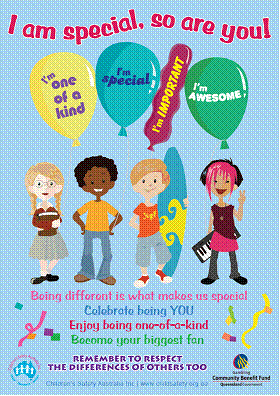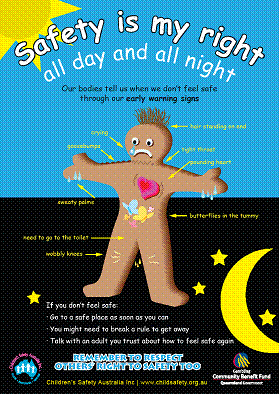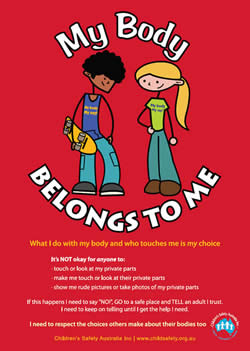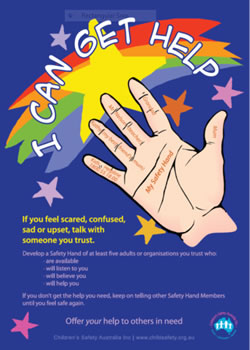 For children:
Side 1: Side 2:


For protective adults:
Side 1: Side 2:


Written by Tess Rowley, Touches and Feelings is designed to help parents and caregivers protect children from sexual abuse. It can assist in raising awareness of different types of touches, encourages a child to have a say in what happens to their body, and introduces the idea of talking to a trusted adult about touches that might be confusing. Its simple, interactive style makes it a useful little book in dealing with child protection.
.
Small-format paperback. 24 pages.